Members receive exclusive discounts on HCCA conferences, academies, and web conferences throughout the year.
Receive four (4) free member exclusive web conferences a year. Topic and dates will be emailed to members prior to the web conference. Value of $396 a year.
HCCA Members save on Compliance Certification Board (CCB)® exams. Options include: CHC, CHRC, and CHPC.
Each month you will receive the Compliance Today (CT) magazine, available both in print and digital form. In each issue you'll find invaluable information for healthcare compliance professionals. Plus, you'll enjoy access to the magazine's archives
Members receive discounts on HCCA publications and training videos.
Join the conversation on HCCA's Social Network, HCCAnet. Get your healthcare compliance questions answered and share your insight with over 10,000 compliance professionals.
You will automatically be subscribed to a weekly e-newsletter providing the latest news in healthcare compliance.
Every other year, HCCA conducts a comprehensive salary survey of our members. Enjoy an interactive, searchable version of this survey with your HCCA membership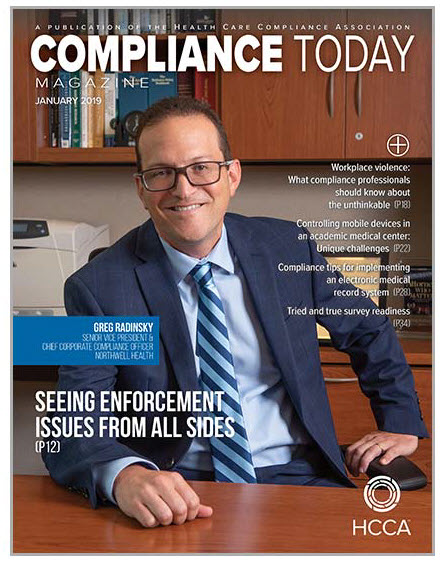 Take advantage of HCCA's compliance training and resources to keep your compliance and ethics program moving forward.

Build your professional network and exchange ideas with over 12,000 healthcare compliance experts in the nation. With a yearly HCCA  membership, you will have access to high-quality educational events, products, and 
 Compliance Certification Board   (CCB)® certifications at a discounted rate.